About
---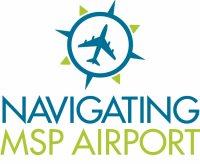 Having a child with special needs can make travel intimidating. Navigating MSP Airport helps ease the anxiety with free, monthly practice runs through the airport. A partnership between the Metropolitan Airports Commission and the Fraser and the Autism Society of Minnesota (AuSM), this program will allow you to: 
Experience TSA security
Explore the terminal
Board a plane and meet a pilot
Prepare for takeoff
Gather helpful tips, info & resources
Social Story
---
Read the Navigating MSP social stories now:
Registration
---
To register, send an email to shelly.lopez@mspmac.org and include the following information:
Which month you are interested in attending (see dates below) 
First, middle, last names and birth dates of yourself and anyone you're bringing with you
A phone number
Also include any information that may be helpful to us (child is a runner, doesn't like to be touched, in a wheelchair, anxious, etc.)
Upcoming events: 
November 3, 2018 – 1 p.m. at Terminal 1-Lindbergh
December 1, 2018 – 1 p.m. at Terminal 1-Lindbergh
Questions? Contact Shelly Lopez at 612-726-5239 or Shelly.Lopez@mspmac.org
Additional Resources
---
Download MSP Airport's Navigate MSP app - for Androids and iPhones. Interactive content helps you and your family get ready for travel through MSP Airport!
View information from the TSA on traveling with disabilities and medical conditions.